Future of the Kyoto Protocol debated in Cancún
Rashid Alimov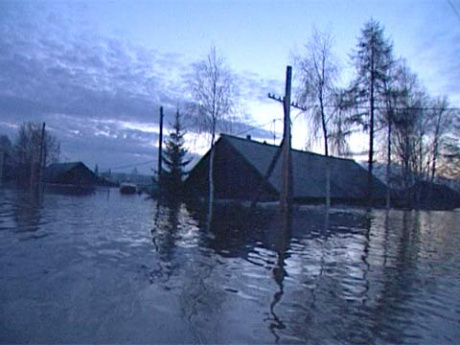 Russian presidential climate adviser Alexander Bedritsky claims at Cancún climate talks that "Russia will not participate in the second commitment period of the Kyoto Protocol." Meanwhile, in the current failure with a new legally binding climate agreement, preservation of the Kyoto Protocol may be the only option to continue global climate process. Russian NGOs call official delegation continue the efforts of the KPl working group to extend the protocol, until there is a comprehensive legally binding agreement that meets the current situation and includes the main positive elements of the Kyoto Protocol
Earlier, Russian prime minister Vladimir Putin spoke against extension of the Kyoto Protocol: "We must aim at developing a single universal agreement for the post-Kyoto period", – he said in February. A similar position was expressed by Russia at Copenhagen climate talks.
In Cancún, position to reject second commitment period of the Kyoto protocol is supported also by Japan and Canada.
Japan, Canada and Russia hope that a new agreement could be joined by the United States (not participating in the current Kyoto Protocol) and China (which under the Kyoto Protocol has no requirements as a developing country). The United States are not happy with the Kyoto Protocol because all requirements are made for the developed countries, while developing countries do not commit themselves to any emissions cuts. The United States would like to join such an agreement, which would impose obligations on every country. However, developing countries point out that rich nations have emitted most greenhouse gases since the Industrial Revolution of the 18th century and must extend Kyoto before poor countries can be expected to sign up.
Many countries find an option to continue the Kyoto Protocol favourable.
"We are determined to show flexibility," said earlier this year Ed Miliband, UK energy and climate change secretary. "We want to unblock this process." Before this statement, the United Kingdom did also rely on a new agreement to replace the Kyoto Protocol.
"Japan, Canada, Australia, Russia can think that there is no need for a second commitment period, but they have signed it... The Kyoto Protocol established in its Article 3.9 that there should be a second commitment period. So, while they are part of the Kyoto Protocol—and they are still part of the Kyoto Protocol—there has to be a second commitment period. We have come here to negotiate the number of the reduction of emissions, of greenhouse gas emissions. But we haven't come here to negotiate if there is going to be a second commitment period or not of the Kyoto Protocol," Bolivian ambassador in the UN Pablo Solon said in Cancún.
"If any balanced outcome can be produced in international climate change, there must be a continuation of KP," said China's Huikang Huang at a press conference in Cancún, in reference to the Kyoto Protocol. "There must be a second period. Without this element there will be no balance."
The option to extend the Kyoto Protocol was voiced in Cancún by representatives of the European Union and India. In this situation, Russia's position seems unhelpful and inconsistent, as it questions future of the Joint Implementation projects (one of the Kyoto Protocol mechanisms), which recently started in the country. The current, first commitment period of the Kyoto Protocol expires in 2012.
Russian Socio-Ecological Union and a number of Russia's civil society organizations believe that there is a need to create a legally binding international agreement. However, given the complexity of the negotiation process, it is essential to continue the efforts of the Kyoto Protocol working group to extend the protocol, until there is a comprehensive legally binding agreement that meets the current situation and includes the main positive elements of the Kyoto Protocol.